Advisory board
As part of our on-going efforts to find the best solutions for art analysis, we are excited to cooperate with leading experts in the fields of art authentication and scientific research.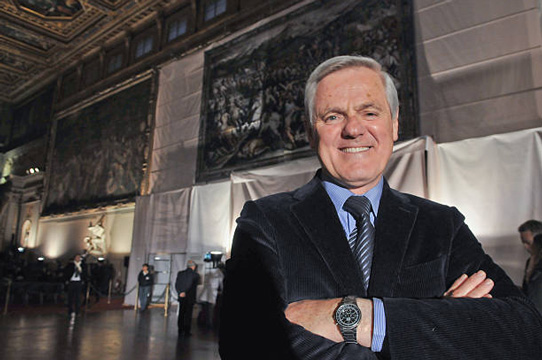 MAURIZIO SERACINI
Since the mid-70s, Maurizio Seracini, with his background in biomedical engineer and art history, has pioneered the use of multi-spectral diagnostic imaging, analytical diagnostics and other advanced technologies to study art and architecture. He graduated in bioengineering from the University of California, San Diego (UCSD) in 1973. In 1977 in Florence he founded Editech, the first company in Italy for diagnostics and non-destructive analyses of Cultural Heritage. Seracini has been well known for his search for the Leonardo da Vinci mural, The Battle of Anghiari in the Salone dei Cinquecento, Palazzo Vecchio, Florence and for his scientific survey on Leonardo's Adoration of the Magi. He has studied more than 3500 masterpieces. In 2007, Seracini founded the Center for Interdisciplinary Science for Art, Architecture and Archaeology (CISA3) at the University of California San Diego's California Institute for Telecommunications and Information Technology (Calit2). He was the Director of CISA3 until 2013. A former National Geographic Fellow, in 2017 the Royal Photographic Society awarded him for his advances and breakthroughs in the application of Scientific Imaging to the world of Art and Cultural Heritage. In 2017, Seracini joined SDSU to teach how to use applied sciences to fight art crimes.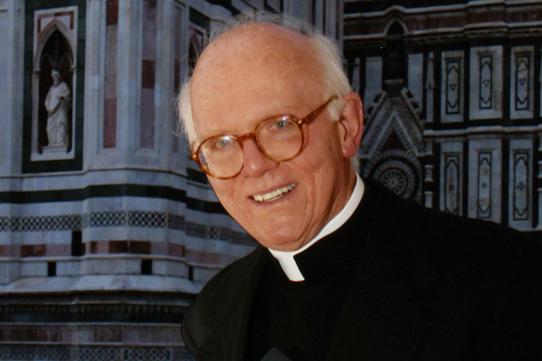 MONSIGNOR TIMOTHY VERDON
Monsignor Timothy Verdon, Director of the prize-winning new Opera del Duomo Museum, in Florence, Italy, is a Roman Catholic priest, Canon of Florence Cathedral, and a professional art historian with a PhD from Yale University and numerous publications to his credit. He has been Consultant to the Vatican Cultural Heritage Commission and a Fellow of the Harvard University Center for Renaissance Studies, Villa I Tatti, in Florence. Curator of major exhibitions in Italy and the United States, and organizer of international symposia, Verdon also teaches for Stanford University's Florence program. Among his recent public lectures have been presentations at the UN Conference on Religious Tourism, at Utrecht, at Oxford University, at the Institut Catholique, Paris, and at Strasbourg University. In 2015 Verdon published a major work on Fra' Angelico and in 2017 four volumes on the Biblical sources of the Sistine Chapel frescoes.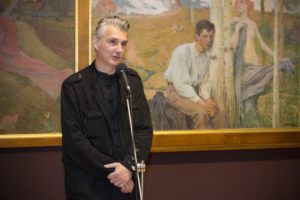 OTTO M. URBAN
Otto M. Urban specializes in modern and contemporary art, mainly the art of the turn of the 19th and 20th centuries. He studied at the Philosophical Faculty of Charles University in Prague, where he received a doctorate in the history of art in 2000. In addition to curatorial and publishing activities, he is also involved in pedagogical activities.
Since 2010, he has been working at the Academy of Fine Arts in Prague, where he was the Head of the Department of History and Theory of Art from 2012-2016. He lectured at the University of Texas at Austin, The School of the Art Institute of Chicago, and at the Prague branch of New York University. From 1994-1999 he worked for the Umění / Art magazine (IAH CAS CR).
Since the early 1990s, he has been intensively devoted to studying Central European symbolism and, in particular, decadence. In 2017 he became a curator of the 19th Century Art Collection at the National Gallery in Prague. He published, for example, monographs of Karel Hlaváček (2002), Alfred Kubin (2003), and Edvard Munch (2007).
He has also prepared a number of exhibitions in the Czech Republic as well as abroad, for example "In Morbid Colours: Art and the Idea of Decadence in the Bohemian Lands 1880-1914" (Municipal House, Prague 2006), Dekadence. Bohemian Lands (Hotel de Ville, Brussels, Musée Félicien Rops, Namur 2009). He is also the author of the exhibition Decadence Now! Visions of Excess (Galerie Rudolfinum, Prague 2010), a retrospective of Joel-Peter Wittkin (The Brno House of Arts, 2010), Gilbert & George (DOX, Prague 2010), and David LaChapell (Galerie Rudolfinum, Prague 2011).
JIŘÍ FAJT
Jiří Fajt is an art historian who lives in both Berlin and in Prague and is a former Director General of the National Gallery in Prague (between July 2014 and April 2019). He is particularly interested in medieval and early modern art of Central and Central-Eastern Europe. He is the author of a number of publications and successful international exhibitions.
In 1999 Jiří Fajt obtained a doctorate in art history at Charles University in Prague. Between 1998 and 2001 he worked as a founding director of the Centre for Medieval Art at the National Gallery in Prague. In the first half of the first decade of this century he supervised a number of internationally staffed scholarly research projects, such as The Jagiello Dynasty of Europe or Art and Culture in Central Europe 1450–1550 at the University of Leipzig. In the same institute, he headed a scholarly research project in the second half of the same decade, entitled Court Culture in Central-Eastern Europe from the 14th to the 18th Centuries. At the Research Institute in Leipzig, he initiated a publication series entitled Studia Jagellonica Lipsiensia and of the critical edition, Kompass Ostmitteleuropa. He is also in charge of the concept of the publication of the nine-volume Handbook of the Art History of Central-Eastern Europe, and he is the head of the projects of important international exhibitions and initiator of the infrastructure project of the digital internet platform, Monuments of Central-Eastern Europe.
From 2001 Jiří Fajt worked as a visiting professor at the Technical University Berlin where, in 2009, he habilitated with a publication, Der Nürnberger Maler Sebald Weinschröter im Netzwerk von Kaiserhof und Patriziat (1349–1365/70). In addition, he lectured at Humboldt University in Berlin and at Charles University in Prague. In 2012 he also habilitated at the Faculty of Arts, Charles University in Prague, presenting his publication Der lange Schatten Karls IV. Zur Rezeption der luxemburgischen Herrschaftsrepräsentation im Heiligen Römischen Reich.